Someone To Watch Over Me
Angels of the Realm series - Book 1
2008 P&E Reader's Poll – The book cover tied in 11th place for Artwork!!!
The cover above is an updated version.
Author Laura Shinn will take you on a journey where heavenly creatures of an unseen realm battle for the protection and happiness of mortals. Two worlds collide and an angel must make the most important decision of his existence. The wrong decision will end with his destruction.
Someone To Watch Over Me
Deep within the forest, David – a Guardian – watches over a hunted child and her mother. David has battled, protected and encouraged human authorities for centuries as an Avenging Angel, since the dawn of Earth's creation. But now he faces a new challenge…and a new problem. How does an Avenging Angel under new assignment become a Guardian, and how should he cope with his growing feelings for Sarah, the child's mother?
Time has run out and a hitman is on their trail. Forced to run, they must find the evidence to protect Nicole before a ruthless killer finds them. Determined to win Sarah's heart and still maintain his heavenly status, David accompanies them on their quest. Will the Lord allow David, Sarah and Nicole to be a family…a mortal one?
Now Available at Smashwords, Createspace, Amazon and B & N!
1) https://www.smashwords.com/books/view/11287
2) https://www.createspace.com/3441164

3) http://www.amazon.com/Someone-Watch-Over-Me-Angels/dp/1451559070/ref=sr_1_1?ie=UTF8&s=books&qid=1270811565&sr=1-1
4) http://search.barnesandnoble.com/Someone-to-Watch-over-Me/Laura-Shinn/e/9781451559071/?itm=4&USRI=Laura+Shinn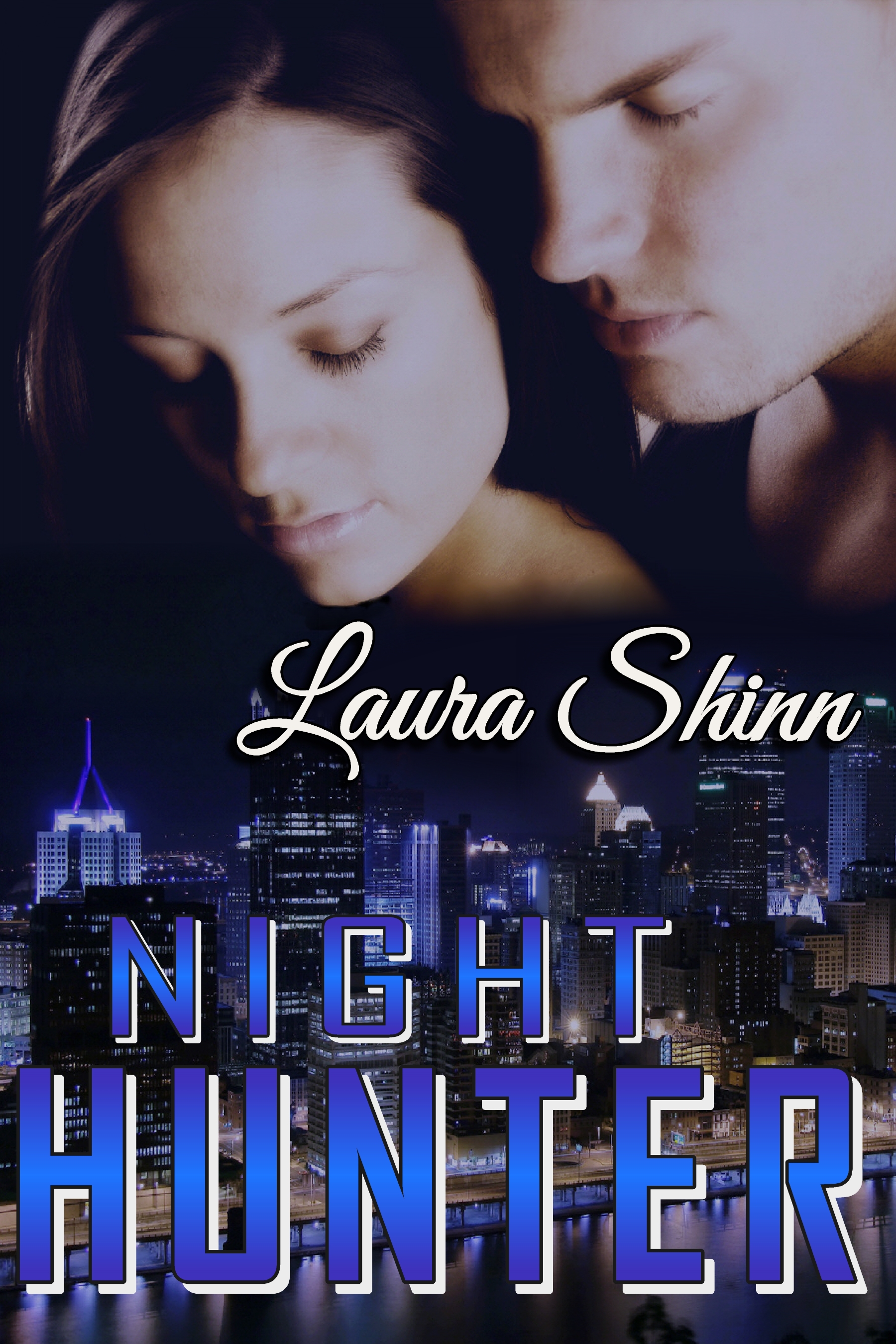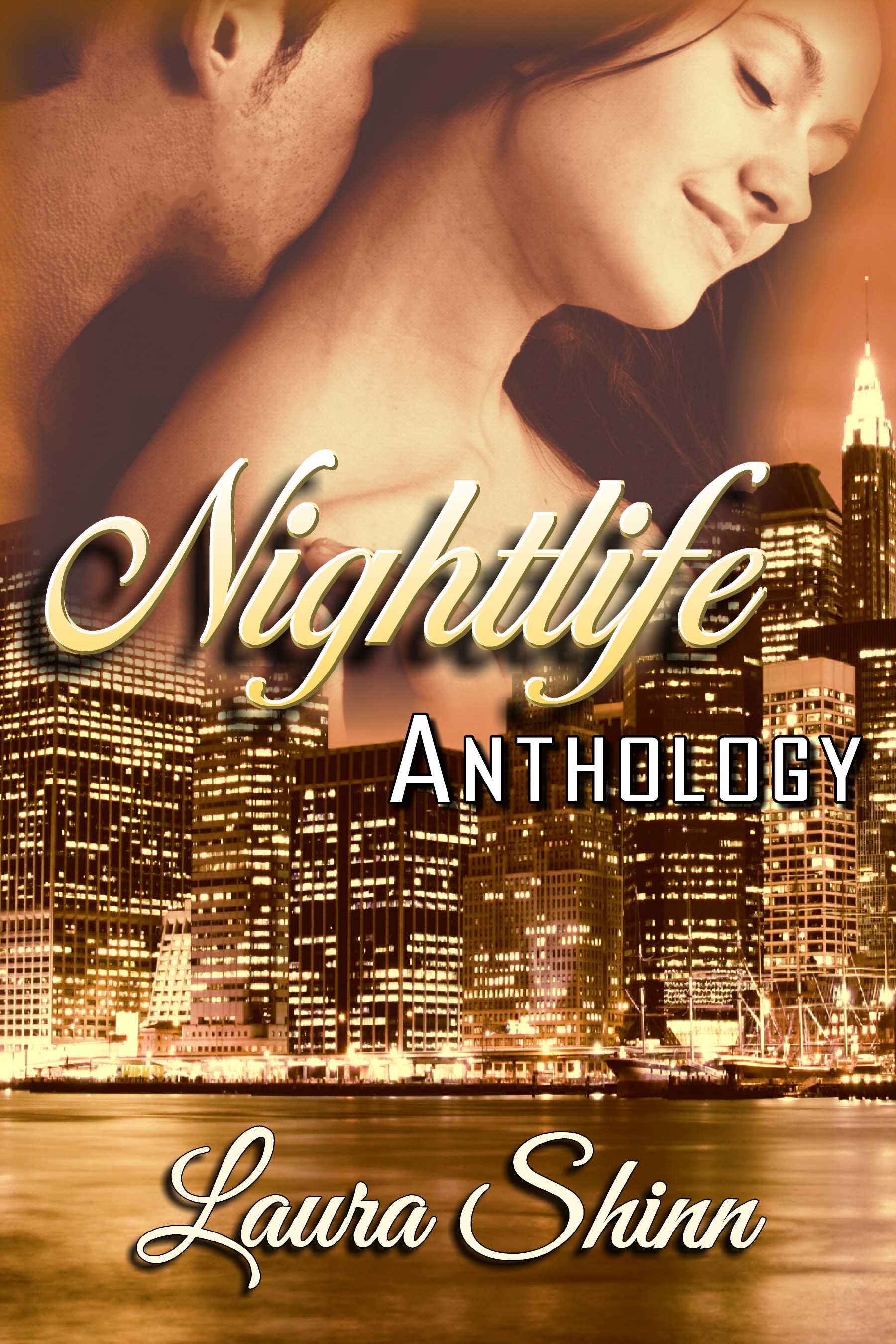 2008 P&E Reader's Poll – The book cover tied in 10th place for Artwork!!!
The cover above is an updated version.
Author Laura Shinn has created two worlds where hidden creatures live among the mortals they rely upon for their existence.
A Light in the Darkness
Thaddeus, the oldest and strongest of the vampyre, has become a masterful killer…and is after Mirianne. She alone is the key to breaking the curse surrounding him. Once broken, Theodore will finally be able to put an end to Thaddeus' madness. Winning Mirianne's heart, though, would not be easy. For thousands of years Theo has watched over her, protected her, hungered for her…waiting for the day when she would agree to be the light within his dark world.
Out of the Night
A woman of innocence, Spring has vowed to never hurt a fly…even though she's a vampire. Jim is amazed by Spring's love of life and her unwavering honesty. But his four year old daughter must be his first concern, although he's drawn to Spring's charm and her irresistible sensuality. Will their passionate love survive the nightmare of a rogue vampire? The one that's after his baby girl…
Now Available at Smashwords, Createspace, Amazon and B & N!
1) http://www.smashwords.com/books/view/12844
2) http://www.createspace.com/3446325
3) http://www.amazon.com/Nightlife-Anthology-Laura-Shinn/dp/1452803420/ref=sr_1_9?ie=UTF8&s=books&qid=1273692854&sr=1-9
4) http://search.barnesandnoble.com/Nightlife-Anthology/Laura-Shinn/e/9781452803425/?itm=1&USRI=nightlife+anthology+laura+shinn+paperback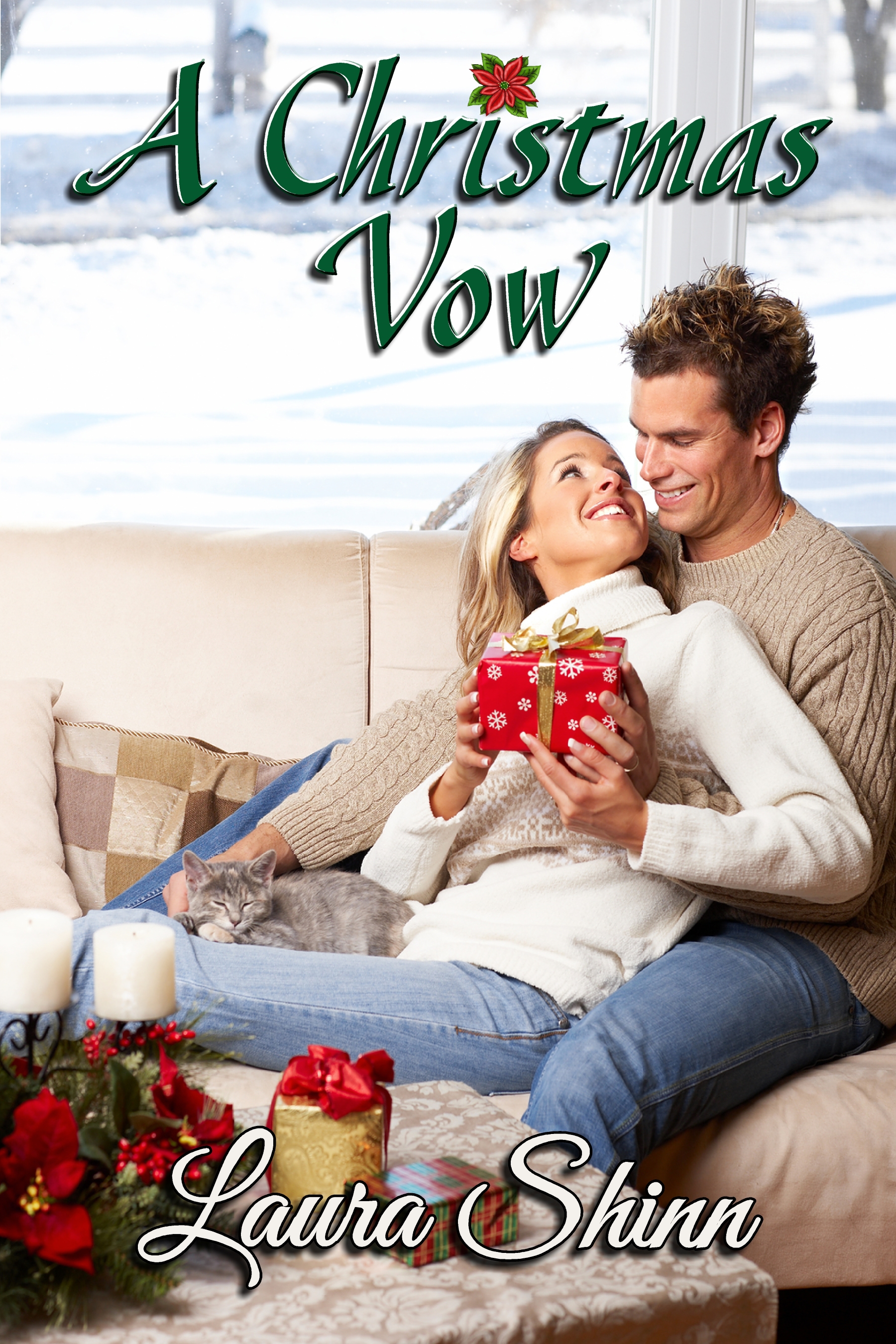 A MATTER OF TRUST
The Men of Wellington, Texas series - Book One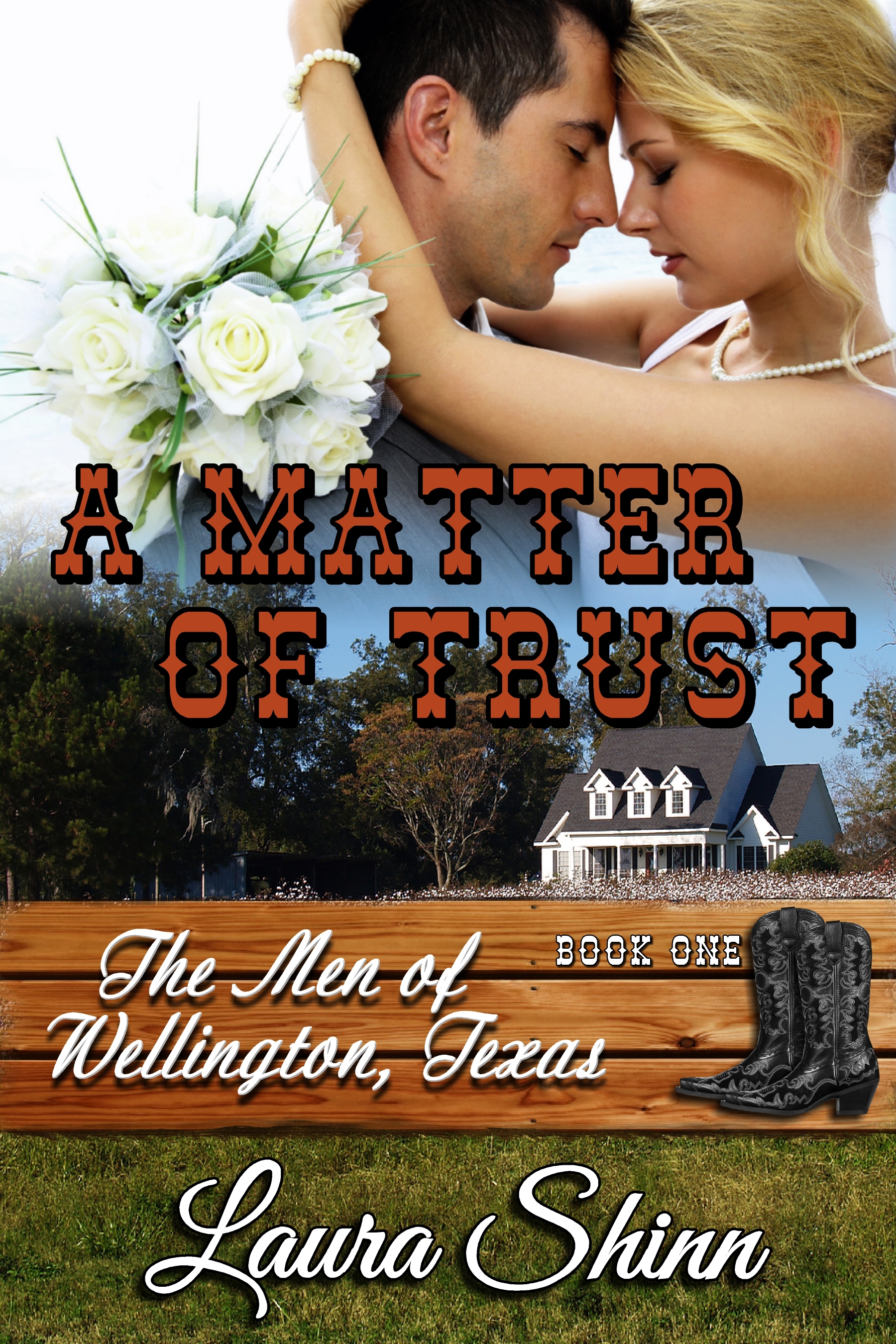 Candice is thirty-four and not getting any younger. She's a legal secretary with a great boss and absolutely no love life. Then something amazing happens. Without realizing how it happened, Candice becomes engaged to Henry, a wonderful man twice her age. Love is not important. Why, she could live the rest of her days without that fickle emotion!
Or so she thought.
Instant attraction and passion burst into her life the moment Nathan walks through the door. Tall, tan and sexy, the cowboy towers over her petite body, thrilling her with his unexpected touch.
But, wait a minute! She can't feel this way. Her engagement to Henry means a secure future with friendship and…
What about love?
What will become of the blossoming relationship between Candice and Nathan once Henry discovers her growing feelings for his eldest son? Each will discover passion, heartache, laughter and the joys of learning to trust.
Now Available at Smashwords, Createspace, Amazon and B & N!
1) https://www.smashwords.com/books/view/16239
2) https://www.createspace.com/Customer/EStore.do?id=3463138
3) http://www.amazon.com/Matter-Trust-Men-Wellington-Texas/dp/1453646698/ref=sr_1_1?ie=UTF8&s=books&qid=1299405703&sr=8-1
4) http://search.barnesandnoble.com/A-Matter-Of-Trust/Laura-Shinn/e/9781453646694/?itm=1&USRI=a+matter+of+trust+laura+shinn+paperback
~ My Short Stories ~
(and non-fiction)
Available online wherever ebooks are sold.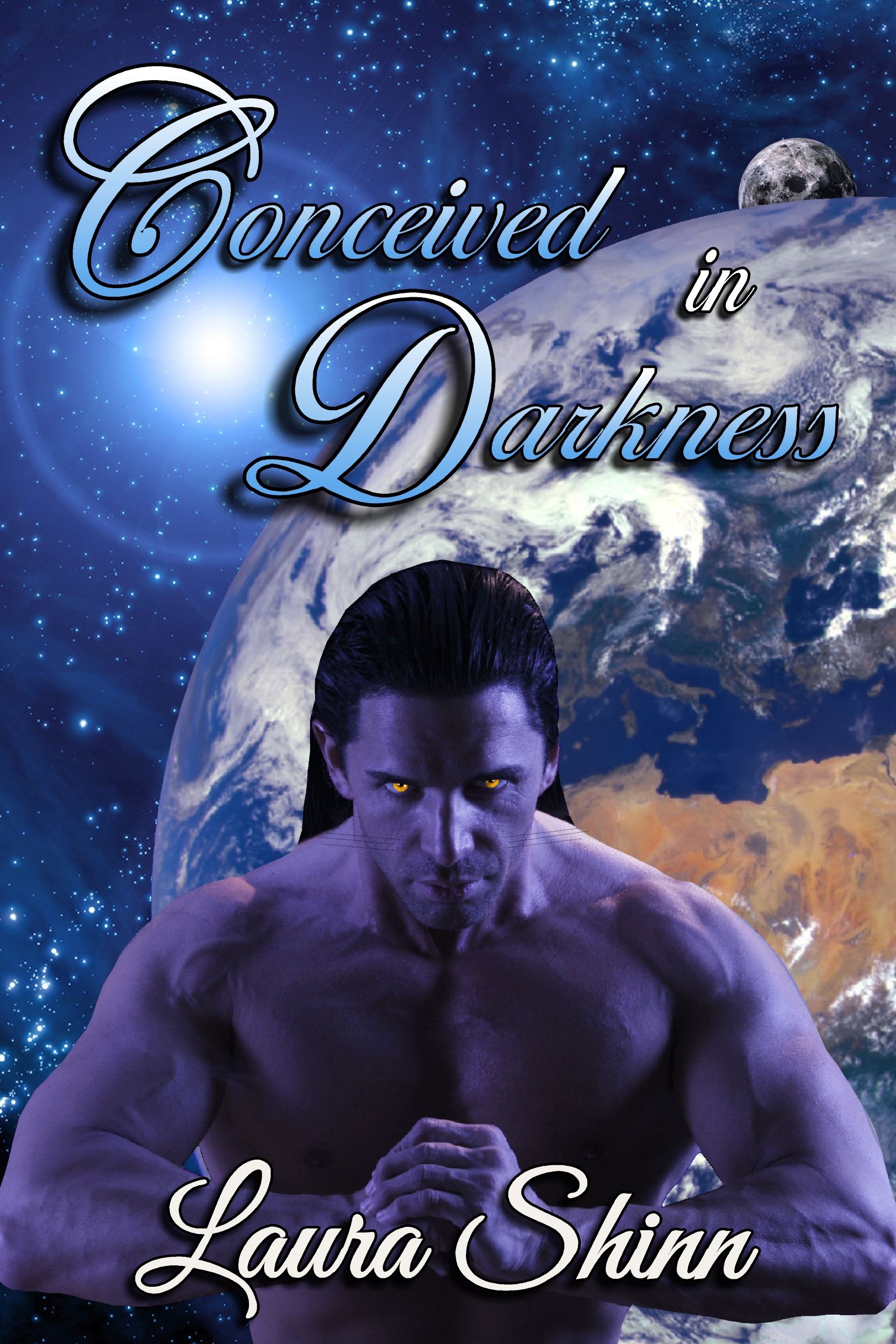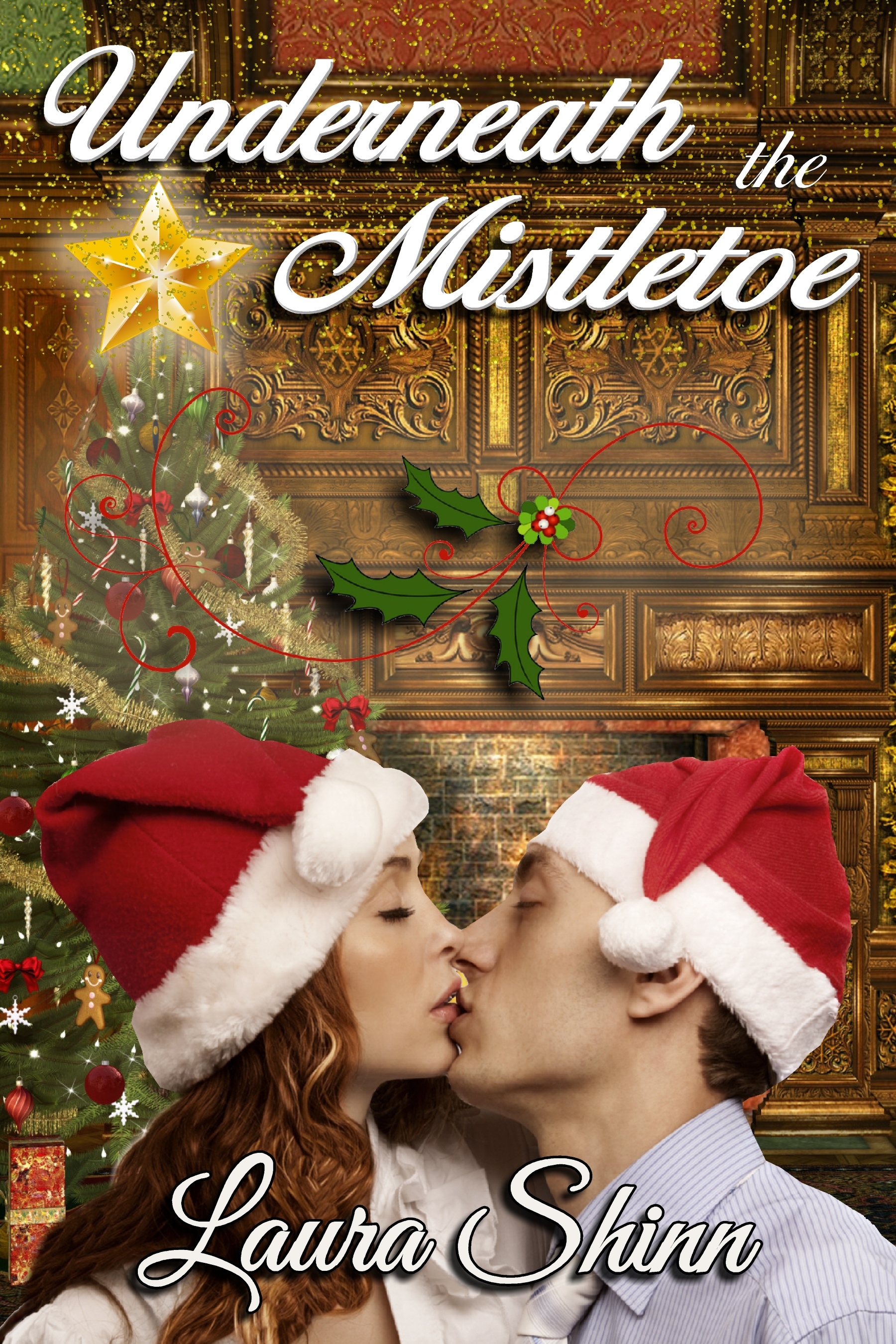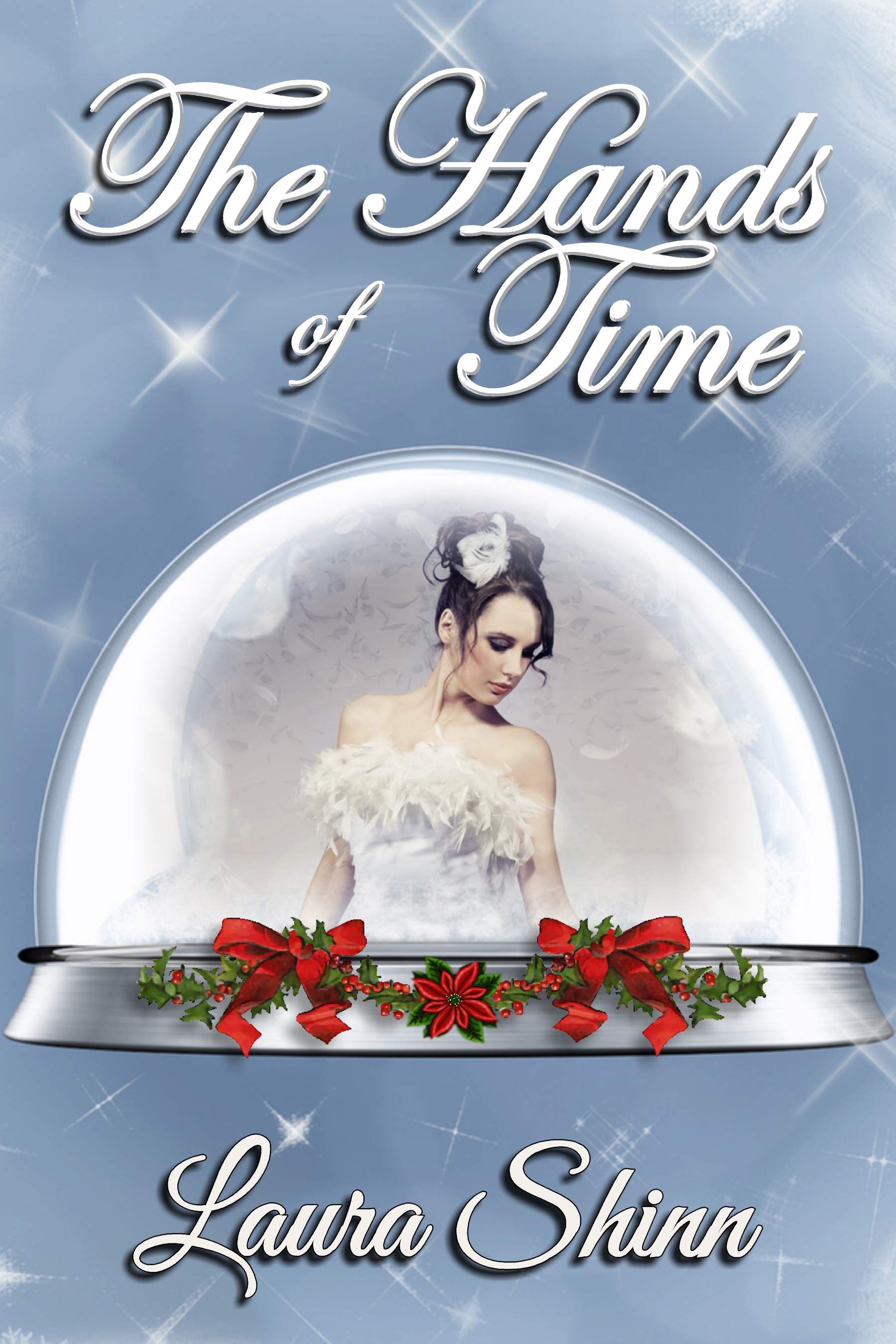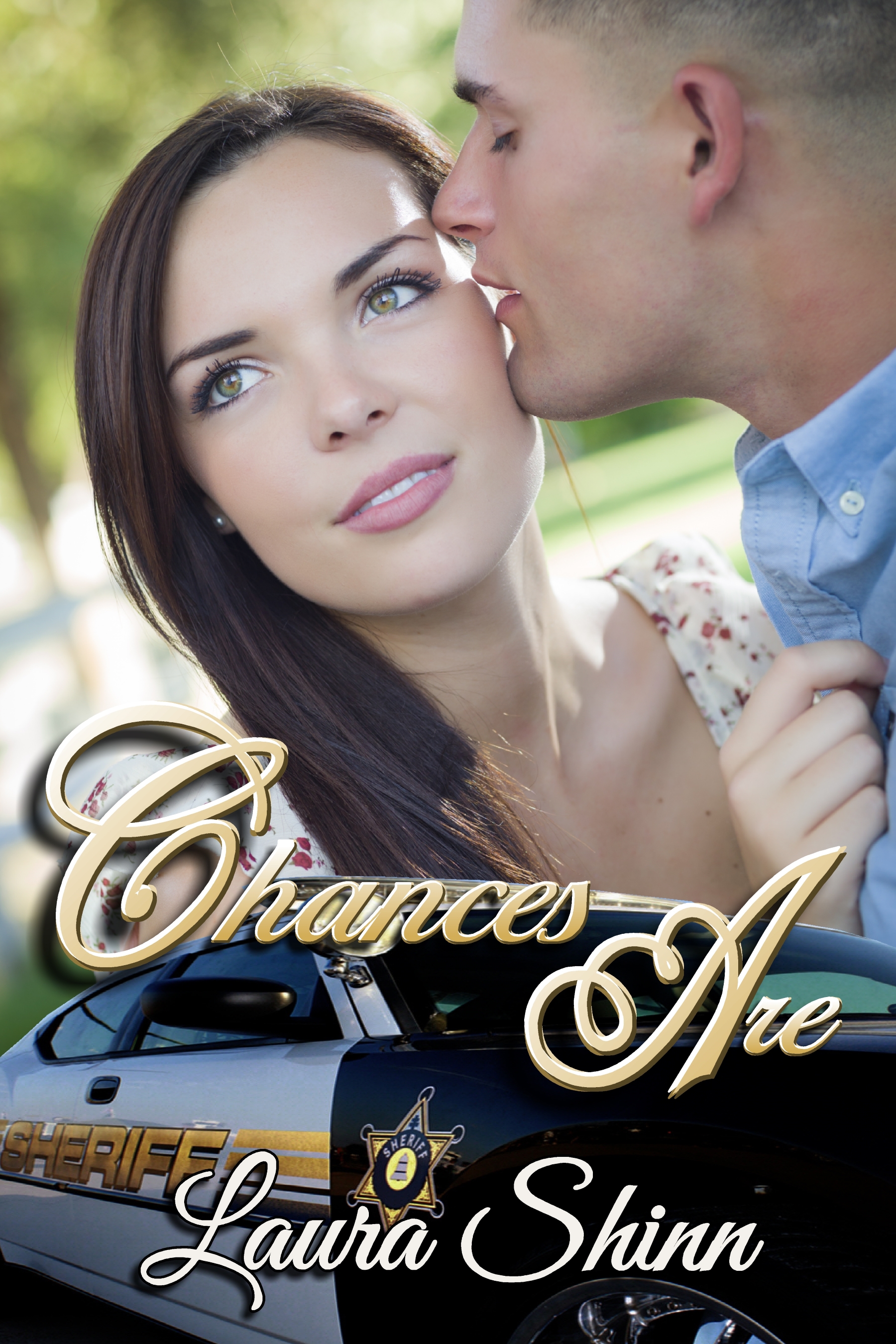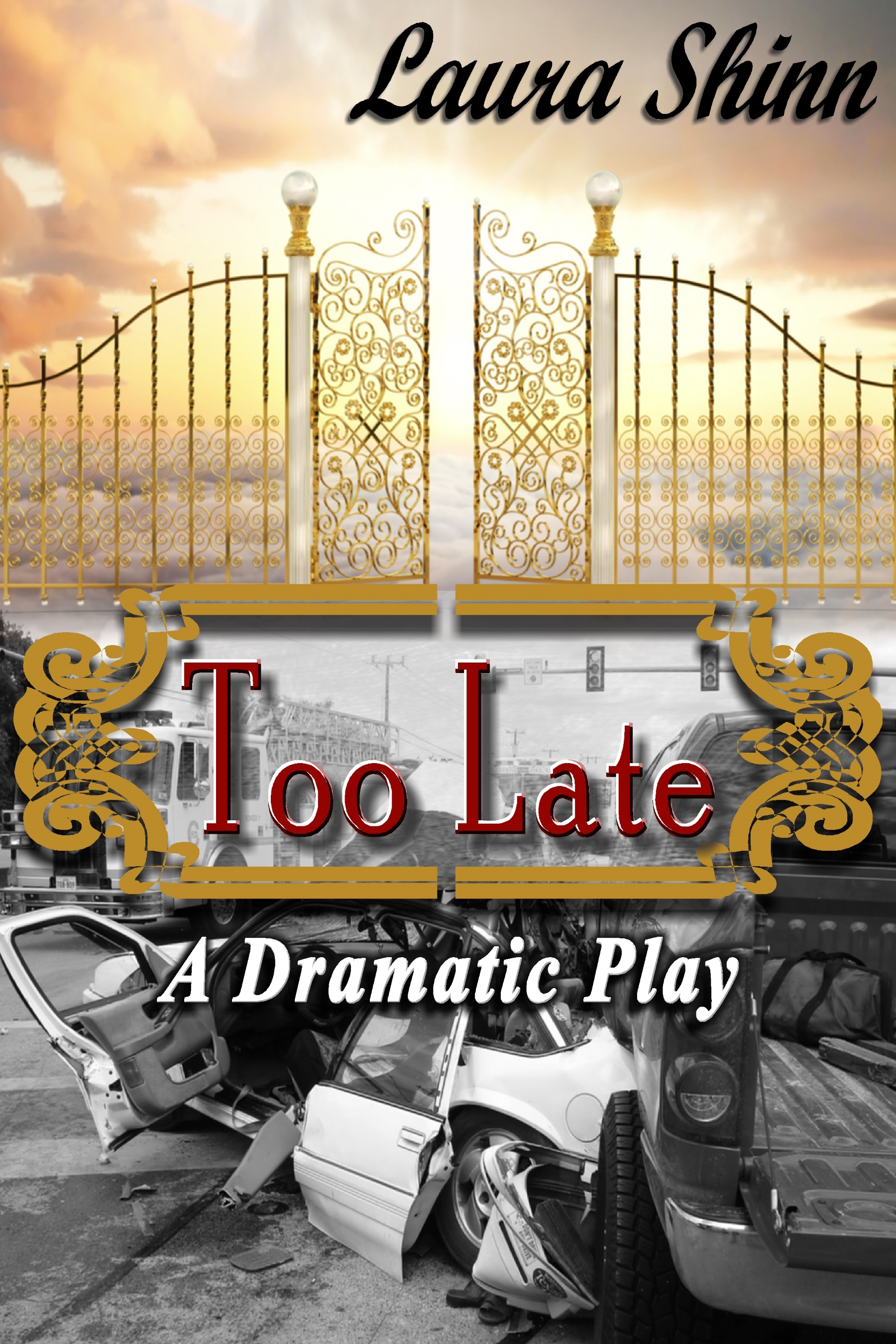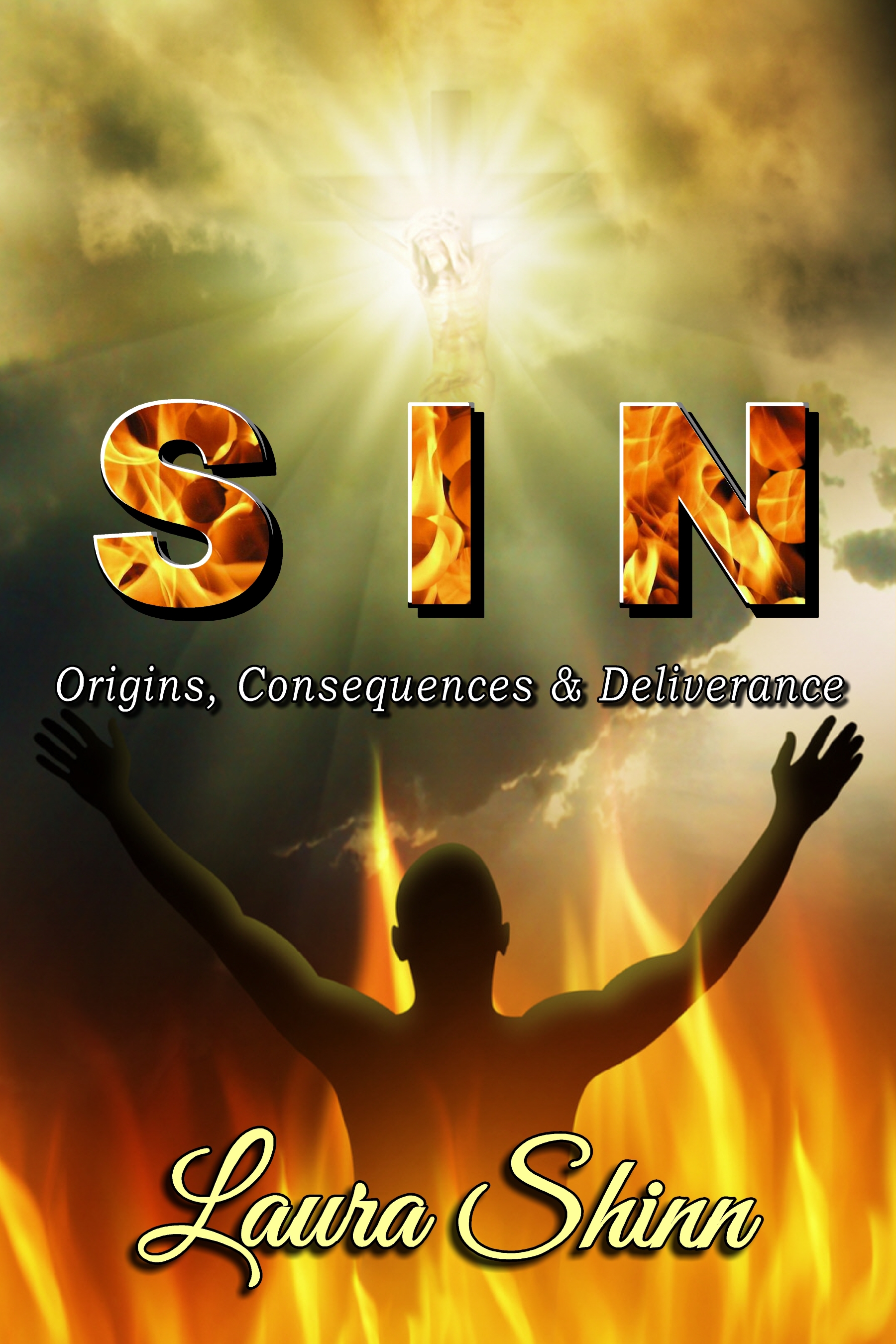 COMING SOON!
Coming Soon in 2018 or early 2019 to Smashwords, Createspace, Amazon & B&N:
PSI Files series - Case 1
Out of her dreams…
For years, Cara Chase dreamed of a young man who stole a kiss in a deserted graveyard. For years, the memory haunted her nights…
Until the day she decided to see if her dream man was real. Cara reached a point where she began to question her sanity—it was time to discover the truth.
Traveling to nearby McComb, Mississippi, Cara found the little church and abandoned graveyard, only to find him—Daniel Harrington—waiting. Love begins to bloom between them when scientists from the PSI Research Institute arrive. Tortured by the scientists as a teen, Daniel refuses to go back for more "research."
The psychic abilities Daniel gained at sixteen are the reason they've come. Or is Daniel the only one they're after? Are they also after Ty, his best friend and employee, who escaped PSI with him all those years ago? When Cara is kidnapped, Daniel must face his greatest challenge—saving Cara from the madness at PSI without cracking the foundations of the earth.
Author's note:
In my mid-teens, my family boarded up our house in Metairie, Louisiana and drove north to McComb, Mississippi to take refuge from Hurricane Anita. All the hotels were full, but we were blessed to find a sectioned-off spot in the Fellowship Hall of an old, small church where our family stayed for the night. A while later, I strolled around the grounds and an older boy approached me. You guessed it—my first kiss. It took me completely by surprise. For many years I dreamed of the past experience.
One night, after waking up from the dream, I began to write down what I remembered and my imagination took wing. The first book in the PSI Files series is the realization of my own desire to tell this story, and share it with all of you. To this day, the boy who stole a kiss remains a mystery to me—except in the memory of a teenage dream.
Someone To Guide My Way
Angels of the Realm series - Book 2
Excerpt:
A blizzard raged around her as Eva descended to the Earth's surface. Heavy snow blinded her, but not enough that she couldn't see Michael ahead. They were still within their realm, so the elements did not affect their flight. Cold, wind and rain could not touch them until they crossed over into the realm of the mortal world.
Eva looked down in time to see Michael land on the steps leading to a two-story house. Seconds later, she landed beside him. He smiled gently and laid his large hand upon her head, speaking in a deep, but quiet, voice.
"It has begun."
An immediate feeling of warmth traveled through her body, like lightning, and she knew Michael had prepared her to take human form.
Eva smiled, ready to begin her assignment. She raised her head in time to see the trails of the angels' wings as they flew back to Heaven. Within seconds, they were lost within the blizzard. This was her first assignment on the earth, and she was determined to complete it to God's liking.
Turning away, Eva immediately noticed that she was in mortal form, wingless. He had said she would retain her abilities and she knew this to be true. God was incapable of lying, of sinning. She trusted in Him.
Her feet felt strange. Eva looked down and noticed earthly boots on her feet and heavy, thick garments covered her body. The winds howled to a deafening pitch, picking up her black hair and tossing it around wildly. Snow caught onto her eyelashes and Eva blinked rapidly, but the freezing powder would not let go. A bright streak of lightning flashed to her right, making her gasp. Seconds later, thunder rolled above her head from the west to the east.
What a night!
Eva climbed the remaining steps until she stood before a heavy-looking door with detailed, frosted glass, shaped as a diamond, in the middle of the dark wooden door. She raised a hand, preparing to knock, when it flew open and a rather large woman with shocking red-blonde hair stood in the doorway, glaring in an unfriendly manner.
"Well, 'bout time you got here, missy. Master Dale's been waitin' for over an hour. "
Master? Oops. She had not thought to ask the Lord where or when she would be visiting the earth. Time was not what mortals believed it to be. Did the Lord bring me into the past to right a wrong?
"Well, grab your bag and get in! You'll bring in a foot of snow before you decide to walk through the door."
Eva blinked, looking down. She shouldn't be surprised, not really. Of course the Lord would've thought of everything. Obediently, Eva entered quickly, turning to shut the door, only to find the woman doing it for her. "Don't ya be worrin' about that chore. We'll be puttin' you to work quick enough, but not tonight. Master Dale has a crisis goin' on with one of his kids."
For the first time in all her existence, Eva felt the stirrings of anger. Lord help her, the woman would be a challenge! "Yes, ma'am. What shall I do to help?"
The large woman's brows raised high into her forehead. Eva wasn't sure why. Had she already offended the woman?
"Shall, 'eh? Hmm…I guess you'll do at that. You even sound like…him."
Oh, my. Do what? And who was him?
"Come on, now. Hang your coat behind you and follow me."
Since the woman had already turned to leave, Eva quickly hung her coat and scarf, rushing to catch up to the woman. Heavens in glory! The woman could move quickly for someone of her size!
The entry wasn't too long, but it went all the way up past the second floor. She could see where the top floor looked down to the foyer. The chandelier above her head had to be at least eighteen feet into the air. Although the house wasn't overly large in square feet, maybe twenty-three hundred, the house looked like a grand mansion. Antique furniture and a few well-placed statues gave the house a formal appeal, rather than homey. The oil pictures on the walls were exquisite in detail, truly works of art. She wondered which of the great painters of the past had drawn them.
Off to the left was a room, the door opened wide. Eva peeked inside and caught the gaze of an attractive young girl, maybe nine or ten, with curly brown hair. She held a book in her hands, her feet curled up beneath her in a chair that dwarfed her small body. It was her eyes that were disturbing. Though Eva passed the room quickly and continued to follow the large woman down the hall, the young girl's eyes continued to disturb her. There was no smile, no curiosity, no interest. No emotion at all.
Eva's attention focused forward when she heard loud voices coming from the back of the house. Incredibly, the large woman walked even faster.
They rounded a corner that lead into what appeared to be a garden room at the back of the house. A very tall brown-haired man stood by the back door, facing away and staring out into the harsh blizzard. Behind him stood another man, this one much shorter, with brown hair streaked liberally with gray. The older man placed a supportive hand on the tall man's shoulder. She could see the elderly man squeezing before he came around to stand beside the taller man. Both men stared into the blinding snow for long seconds.
Until the large woman cleared her throat.
"Master Anthony, Master Dale. The new nanny has finally arrived."
The elderly man turned first, an immediate smile on his lips. Eva liked him instantly.
"Good evening, my dear. I'm Anthony Lawson. And this is my son, Dale, your new employer." He half-turned, gesturing to the man behind him. The tall man did not move.
"Dale. Dale!"
The tall man jumped, turning in surprise. "What? What was that, Dad?"
Hazel. The tall man had the most arresting hazel eyes she'd ever seen on a mortal. And he was quite handsome.
Eva extended her hand, prepared to shake vigorously to put forth a good first impression. "Hello, Mr…ugh, Master Dale Lawson."
The man made a horrid face, cracking his first smile. "Oh, God, please! Do not call me Master anything. That's the curse I must suffer from Maddie, since she's been with this family for two generations. Dale will do just fine."
Eva glanced quickly over to Maddie. Maddie? He had to be fooling! The woman had to be at least five-foot, seven and weigh close to 250 pounds! Maddie had to be a childhood name she still bore.
When Eva returned her gaze to Dale, she could see the good humor twinkling in his eyes. He did have a sense of humor. So, what had caused his earlier preoccupation beyond the back door?
"Forgive the madness, Miss…?"
"Oh, Eva."
Dale raised his brows as if to say, And?
Oh, my. She hadn't realized until this moment that she would need a last name. Just pick a name! she scolded herself, but nothing came to mind.
Everyone was facing her, their backs to the back door. As she looked out the window, her eye caught a movement.
Michael! He stood at the back door and smiled. A moment later he was gone.
That was it!
"Forgive me. Eva…Michaels. It's a pleasure to meet you, Dale."
Dale's smile faded slightly. He turned and looked toward the back window, a concerned frown crossing his brow.
"Did you see something, Eva? Something outside the back door?"
Eva was incapable of lying, so she told the truth. "Nothing but an angel, Dale. Nothing but an angel."
Anthony burst out laughing. "Oh, I like this one. We need to try and keep her."
"Yes. Keep her..." Dale muttered, turning away, resuming his place in front of the back window.
Anthony took her bag before she could stop him. "Right this way, Eva. There are a few things we need to discuss."
Maddie huffed and turned on her heel. Eva heard her say something about fixing supper or no one in the house would be eating tonight.
Anthony took her up the stairs, stopping at the second room on the right. "Here you go. If you need anything, just let one of us know. I'll introduce you to everyone formally during dinner. That should be around 6:00, in about…" He glanced at his watch. "…forty-five minutes."
"I'll be there. Thank you, Anthony." He turned to leave.
"Excuse me, may I ask a question?" she called out quickly. Anthony turned with a smile.
"Of course, my dear."
"Maddie mentioned a crisis involving one of Dale's children. Is there anything I can do?"
The older man's face softened. "Eventually…I hope you can. But for now, unfortunately, no. It'll be a waiting game for the next few hours. If we all survive that long."
His smile had vanished and Eva knew, in that moment, one of the reasons the Lord had sent her to this home.
She took a few steps forward until she could reach out and take his hand. It was still strong, but the skin was thinning and showing his age.
"Remain strong, Anthony, and have faith in God's will for your grandson's life. He will never fail you."
Tears began to coat the old man's eyes, his lips trembling. He swiftly pulled her into a hug, then released her to flee the room. Without thought, Eva went down on her knees in the middle of the room, thanking the Lord for the opportunity he'd given her.
She felt a presence -- a mortal -- and looked up. There, just beyond the doorway, stood the young girl, watching with marked confusion on her face. Eva simply smiled and stood, turning to unpack the things in the bag she was given. When she looked up a few seconds later, the young girl was gone.
Time will find us, young one, and then we shall have our moment to talk. With great anticipation, Eva looked forward to that meeting.
Nothin' But Trouble
The Men of Wellington, Texas series - Book Two
Excerpt:
Ellie hit the kitchen door at a full run and Benny, the cook, looked up in surprise. She didn't say a word, only shook her head, signed out from her shift, grabbed her purse and headed out the back door. She stopped, though, as soon as she got outside and fell back against the back door to the club.
Damn John Drigger! Every night for the last week John sat at the same table, ordered the same thing and stared at her like she was prime rib. What was his problem? Didn't he already make it clear that he wasn't interested in a woman like her? He wanted something, obviously, and for the life of her, Ellie couldn't imagine what it might be.
She needed to think and get away for a while. Maybe Nathan would give her a brief vacation. In all the years she worked at The Bottleneck, Nathan never asked for her driver's license or Social Security card. That was a damn good thing because she didn't have them. Keeping her name out of the government's red tape assured her that she'd never be found. Ellie still wasn't sure how Uncle Jules had found her several years ago, but he'd kept the information quiet and she loved him so much for respecting her need to stay away from her mother and stepfather. What killed her every day was being away from Tin-Tin. When would her life be safe enough that she could go back and take Tin-Tin out of that hospital to stay with her?
Pushing away from the door, she started for her car.
"Ellie…"
Spinning toward the sound, Ellie located a black cowboy hat and dark eyes she knew were a rich chocolate brown. It was too dark to see his sun-kissed skin, but Ellie could easily see it in her memory. He moved closer, out of the shadows, his boots crunching the gravel beneath them. The full moonlight touched one side of his face, making her heart hurt at the sight of his masculine beauty. His cotton shirt could barely contain his muscular chest and he stood tall enough that she craned her neck up high as he stopped within a foot of her.
"John, what's up with you lately? Did I do something to tick you off? Is that why you come to the club every night and stare me down?"
"Ellie—I don't know what's going on, but I didn't want to frighten you."
"I'm not frightened," she mumbled defensively, but her actions countered her words when she retreated as he took a step forward. He advanced again and she came up against the club's back door, her eyes going wide as he raised a hand to caress her face.
"Okay, now I'm frightened."
John's hand slowly lowered to his side. "I'm sorry. I'm honestly not trying to frighten you, Ellie. I just need to be near you, for some reason. It doesn't make sense to me either. That's why I've been at the club every night for the last week. I'm—I'm very sorry."
He started to turn away, but Ellie's soft touch on his forearm made him stop cold. John closed his eyes and let his head drop forward until his chin touched his chest. If he looked at her, at the sweet innocence on her face, he'd be lost.
"John, it's okay. Don't be sorry for anything. You have a right to be at the club every night if you want to. I don't know why you feel this need to be around me, though. I'm nothin' special."
That got his attention. John's head snapped up and he turned to face her, disbelief clear in his eyes. "That's what I keep telling myself, until I end up at the club every night. Ellie—you're a unique individual. You've always come off as a confident and proud woman. When did that change?"
Quietly, Ellie said, "Tonight, when you said you needed to be near me. John, no one's ever needed me for jack. Even Nathan and Candice, as much as I love them, don't really need me. I fully understand that they keep me around at their house to help me. No one's ever needed me. Not ever."
John stepped forward until they were nearly nose to nose. The club's door was pressed firmly to Ellie's back. Ellie looked up, searching John's gaze, not sure what she was looking for. What she found was an intense hunger. Even when she and Nathan were lovers, he'd never looked at her the way he looks at Candice. John wanted her—it was a sobering thought.
He leaned down and Ellie didn't resist the warm touch of his lips on hers. His large hands surrounded her face and pulled her closer. In unison, they tilted their heads to deepen the kiss. Fire burned in her belly and she felt light-headed. Ellie stood up on her toes, wrapping her arms around his neck and knocking the hat from his head. His kiss became more passionate and his hands lowered to her waist, pushing her up against the metal door.
John kissed her over and over, trailing his lips across the side of her jaw, down her neck and back up to her mouth. His tongue pierced through her teeth and Ellie gasped. At that moment he knew she was more innocent than she would ever let on. She came across as a worldly woman, experienced with men and life, but John's strong feeling said she kept the real woman hidden from those who knew her.
He wasn't a fool, though. He knew she and Nathan had once been lovers. But her reaction to him boggled his mind. It was as if she'd never been kissed, never been touched by anyone before him. Apparently, his touch meant something special to her.
He broke the kiss, breathing heavily against her temple. "I don't know anything about your past, Ellie, but I do know that I want you. I need you."
Ellie had to stop this! She couldn't get involved emotionally and take a chance of blowing the only true place she'd ever called home. Not Nathan and Candice's house, but Wellington, Texas. She loved it here and didn't want to leave because someone discovered the ghosts of her past. If it was revealed that she was a million-dollar heiress to a company fortune, her life as she knew it here would be over.
There was only one way to make sure John left her alone. She'd have to hurt him, which would kill her in the process. More than anything, she wanted to be with John, but he would demand to know about her past, and she could never tell him the truth.
She used her arms to push John back enough to see his eyes. "But I don't need you. I'm sorry, John. You kiss really great, but I don't want any emotional attachments."
Ellie died inside as the light left John's eyes. His lips hardened and he stepped back, leaning down to pick up his cowboy hat and slap it against his thigh.
"My mistake, darlin'. Good night."
Without another word, he turned and headed for his truck. Ellie leaned heavily against the metal door and let the tears run silently down her face.
Graphic Header provided by DJ Alling and New Start Designs, copyright (c) 2006-2018